Principal Desk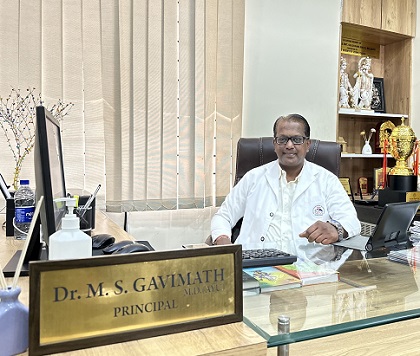 Dr. Manjunath S. Gavimath
M.D(Ayu)
Principal / Medical Superintendent
Ayurveda is an ancient Science of life existing with its unique treatment modalities for the better healthcare of mankind from thousands of years.
Krishna Ayurvedic Medical College & Hospital was established by Shree Beereshwara Shrikshan Sansthe in the year 2015 January 01st with intake capacity of 60 students.
We work hard to impart knowledge of Ayurveda to our students with all scientific approach. Our highly knowledged and experienced faculty are moulding our students with dedication & rigorous of practical training to make the last Ayurveda healthcare practitionary to surve the mankind.
We believe in regular & timely upgradation of the knowledge of our facility and students by regular interactions with the experts of the Ayurveda and Allied Sciences.